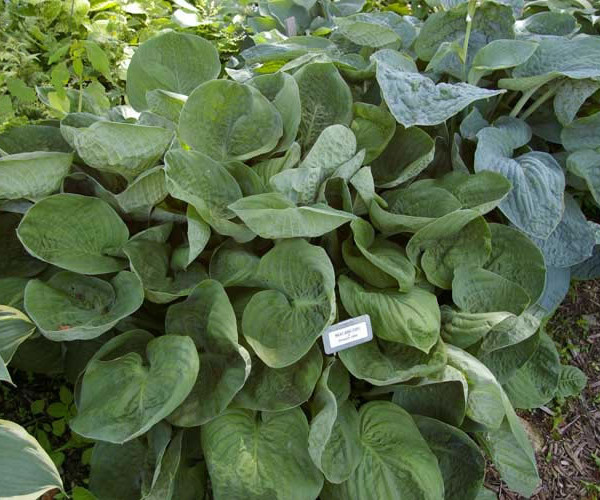 Neat and Tidy *Giantland Size*
Neat and Tidy Hosta – Is a hosta that is anything but that! No two leaves are alike, they're twisted, dark blue-green, rounded & puckered.
A Giantland sized clump will be shipped!
Product Description
Med/Large: 19″ high by 49″ wide; Large unruly, Dark green foliage, wrinkled, thick substance, vigorous clump.