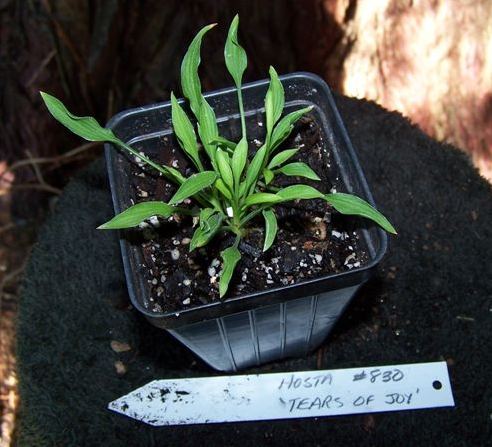 Tears of Joy
Tears of Joy Hosta – A true "AHS Mini"! Medium-green lance-shaped leaves are folded, somewhat
reminiscent of 'Praying Hands'. Vigorous grower. Tiny purple flowers
top the clump in midsummer. Excellent candidate for troughs and rock
gardens.
Product Description
Dwarf: 4″ high mound of wavy, green foliage with purple flower.