Have questions, or just want to drop us a line, we would love to hear from you! We love having hosta friends visit Land of the Giants Hosta Farm, but *please note* we are only open for visitors on Open House Weekends. Our Open House Weekends for 2023 will be:
** Saturday, May 27th – Sunday, May 28th – Monday, May 29th **
** Friday, June 2nd – Saturday, June 3rd – Sunday, June 4th**
** Sunday, June 11th**
**Saturday, June 24th – Sunday, June 25th**
** Saturday, July 1st – Sunday, July 2nd – Monday July 3rd**
Hours on all Open Houses and Open Garden Days are from 9 am until 3 pm.
We will also take appointments if you are not able to make it to one of our open weekends! Please send us a message on Facebook or email us so we can add you to our calendar!
We have 4+ acres of gardens and approximately 70,000+ hostas in pots for sale, but with over 440,000 hostas on site not all cultivars are dug and ready for sale during open events. If you are planning to visit and are looking for a specific cultivar, we cannot dig hostas during OPEN events but we can get your order during the event and arrange a later pickup or ship out your plants that are not available in pots during the event.
Don't forget to visit us on Facebook for the latest LOTG news! Please note that our newsletter is currently unavailable due to circumstances beyond our control. We will be researching alternative options soon.
Any questions, please message us on Facebook messenger and we can get back to you as soon as possible.
We look forward to hearing from you!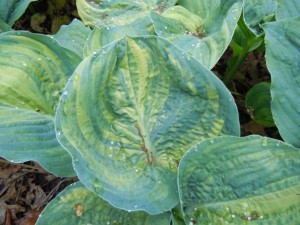 Land of the Giants Hosta Farm
By E-mail: landofthegiantsinfo@gmail.com
By Facebook Messenger: https://www.facebook.com/landofthegiantshostafarm/
9106 North Raven Court
Milton, WI. 53563